Stargardt pill could slow progression of disease
Posted: Wednesday 10 May 2023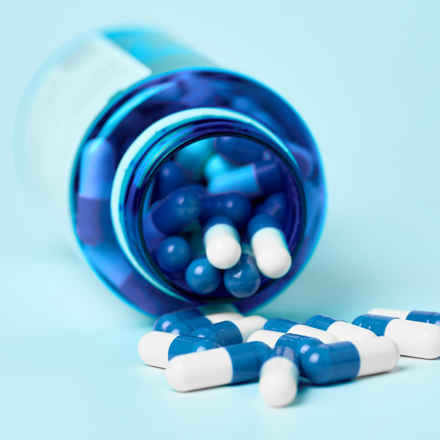 A new drug to treat Stargardt disease has helped to slow down the progression of the condition in some patients, according to the latest results of a phase two clinical trial.
Pharmaceutical company Belite Bio is testing a new orally administered tablet for Stargardt and late stage dry age-related macular degeneration (AMD) called Tinlarebant (LBS-008).
The company has released interim results from its two-year trial of the drug for Stargardt and so far it has been shown to be safe for use in patients. The results also show 60% reduction of the lesions expansion in the study participants whose visual acuity was stabilised throughout the treatment period.
Tinlarebant works by reducing the level of a protein called RBP4 that carries a type of vitamin A (retinol) to the eye. This can help reduce the formation of harmful toxins which build up in the retina and lead to sight loss. Currently, there are no approved treatments available for Stargardt disease.
A global phase three clinical trial, called the DRAGON study, is now underway. The trial, which will last for two years, will recruit patients in the US, the United Kingdom, Germany, Netherlands, France, Belgium, Switzerland, China, Hong Kong, Taiwan and Australia.
Meanwhile the company is also testing Tinlarebant as a treatment for patients with late-stage dry AMD, often called geographic trophy (GA). It will be enrolling patients in a two-year phase three clinical trial, called PHOENIX, which will treat approximately 430 patients globally.
Geraldine Hoad, research manager at the Macular Society, said: "Overall, these studies are an exciting step towards finding a treatment for Stargardt disease and dry AMD and we'll be watching the results closely. If proved safe and effective, Tinlarebant could potentially improve the lives of millions of people who are affected by these conditions."
You can read more information via Belite Bio's press release. 
For all the latest news in treatments and research sign up to our enewsletter.