A big thank you to our company partners!
We started working with Apellis, a global biopharmaceutical company in 2020, helping them to understand the experiences of people affected by macular disease, specifically advanced dry AMD. Apellis has provided grants to the Macular Society to enable us to support people through our services such as our counselling service as well as our Patients Insights Research Project. We have also provided insights from people living with advanced dry AMD to Apellis to support the development of the website – www.dryamd.co.uk – which aims to support people living with dry AMD.
"Working with the Macular Society has been a collaborative partnership that we sincerely respect and appreciate. They are courageous and guided by their mission to beat macular disease, grounded in science and research, and deeply committed to improving the lives of those with macular disease, their families and friends."
- Beverly Lui, Patient Advocacy Lead International (pictured)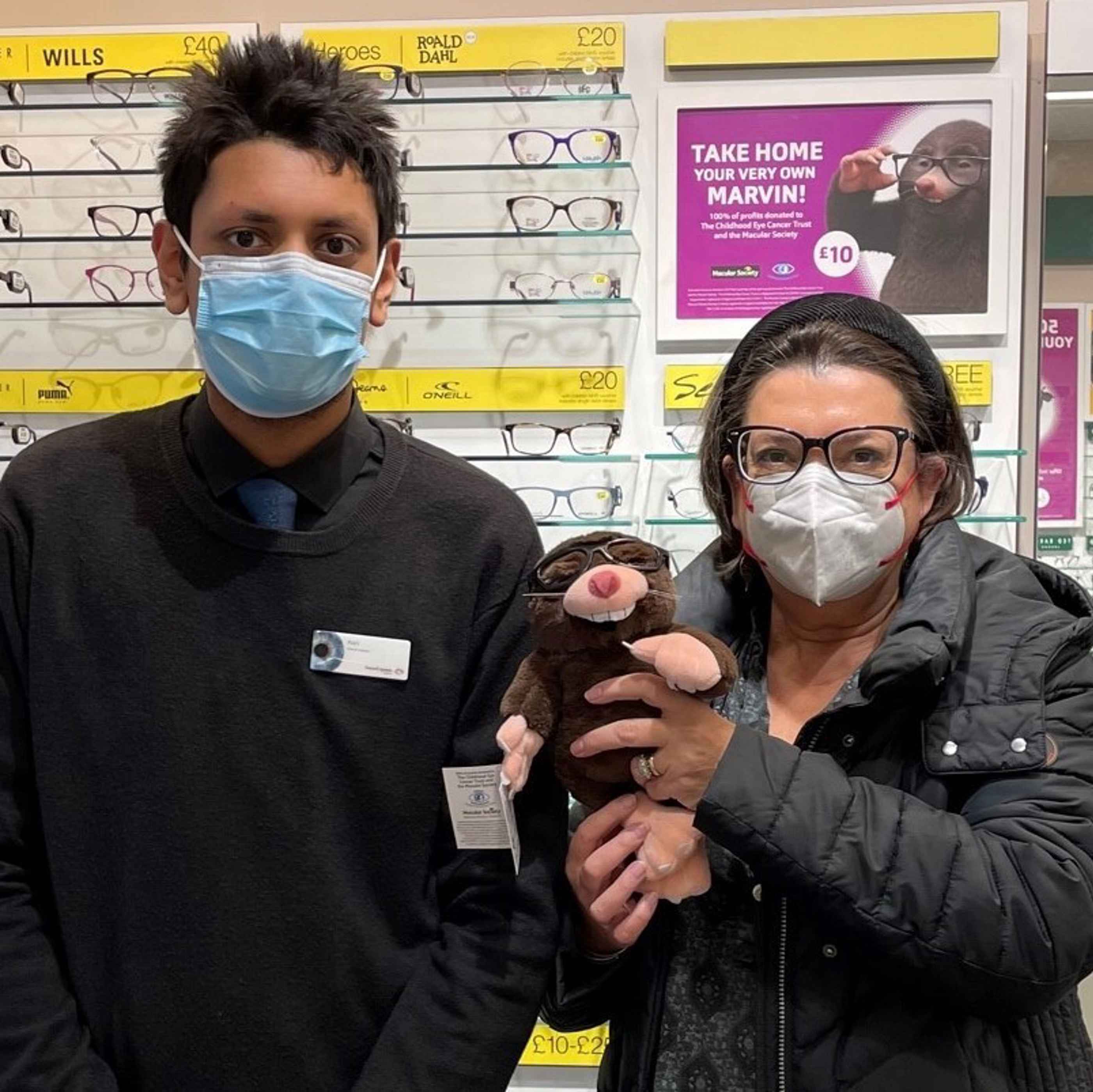 Vision Express is a high street optician with over 600 stores across the UK and Ireland and we were delighted to work in partnership for ten years from 2013 to 2023. The team at Vision Express raised money to support the Macular Society's services through a mix of colleague and customer facing activities, not least featuring the very adorable Marvin the Mole! And, every day their eye care professionals are supporting people with macular disease and signposting them to our services.