Finding a new test for early AMD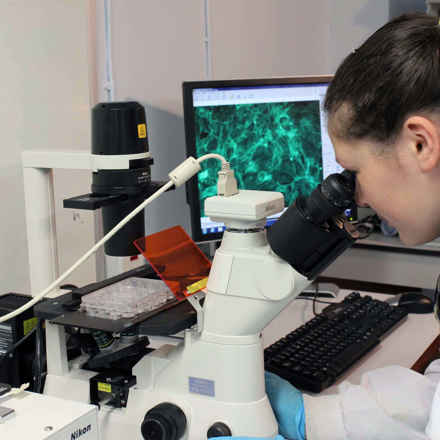 Dr Ashley Wood, Cardiff University - £99,858
Using new technology to learn about changes in vision and the eye that have been associated with early age-related macular degeneration (AMD). This research aims to find out why and how these changes occur, which could lead to new early AMD treatments.
What is the problem?
It is very difficult to notice initial vision changes in early AMD. This means AMD is usually only diagnosed after noticeable sight loss has already happened. If we are able to detect and diagnose early AMD, patients could be monitored and treated earlier. Meaning they would hopefully keep more of their vision. Being able to detect early AMD could also lead to more trials and treatments dedicated to stopping early AMD progressing to late AMD.
What are they doing?
Often one of the first signs people notice in their vision is that they have trouble adjusting to changes in light. This is called dark adaptation, and is believed to be associated with early AMD.
The team at Cardiff University, led by Dr Ashley Wood, aims to develop a new test to spot changes in dark adaptation. Working with the UK Astronomy Technology Centre, the team have developed a device that can detect light signals occurring in the eye.
How can this help?
This research could provide great insight into why patients with early AMD have trouble with dark adaptation. It also will look into other changes in the eye associated with early AMD to see how these are all connected. By better understanding the changes that occur in early AMD, the more opportunities we have to treat it before people lose their sight.