Creating a wet AMD drug using flower compounds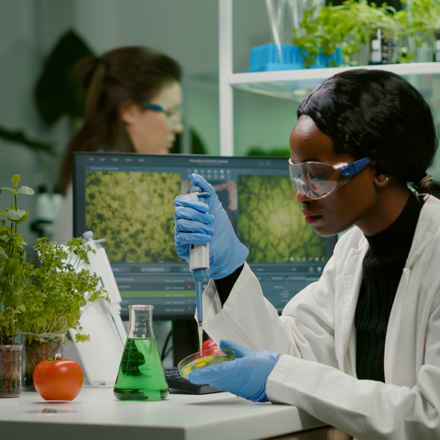 Prof Dulcie Mulholland, University of Surrey and Prof Tim Corson, Indiana University - £196,339
Current drugs available for wet AMD are extremely valuable and have helped maintain vision in many people. However, not all patients treated with these anti-VEGF injections respond well to them. Different types of drugs need to be available for these people. This research aims to test whether a group of compounds called 'homoisoflavanoids', found in rare hyacinth plants, may be able to stop blood vessel growth in the macula.
What is the problem?
The current drugs we have for those with wet AMD are expensive, require injections into the eye and do not work for all patients. We therefore need a wider variety of drugs to offer those with wet AMD. Some rare compounds called 'homoisoflavanoids' may have the ability to stop blood vessels growing in the macula, but research needs to be carried out to be able to create more of this compound and test it further.
What are they doing?
The researchers are looking to create a library of homoisoflavanoids to test which are the safest and best at stopping blood vessels growing. Using mice to test the most promising chemicals and examine how these chemicals interact with the blood vessels, will allow researchers to understand more about how this compound works and hopefully create a new drug for wet AMD.
How can this help?
This research could lead to a new type of drug for wet AMD that may be able to be given as an eye drop or tablet. This would make it cheaper, more accessible and less invasive compared to eye injections. As the compound works through a different mechanism to anti-VEGFs, this would benefit those that do not respond well to the existing drugs.