Improving support services for teenagers with macular disease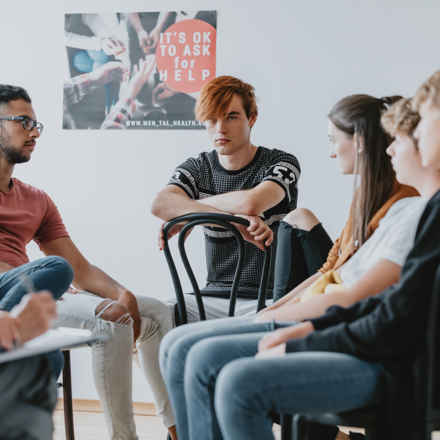 Dr Michael Crossland, UCL & Moorfields Eye Hospital - £134,280

This project aims to improve the wellbeing and mental health of teenagers and young people with macular disease. Support services for those with visual impairment can be poorly linked and may not be widely known to those who need them. This work aims to connect the services most important to patients and see whether providing these services at point of diagnosis can help improve their quality of life.
What is the problem?
Teenagers and young people with macular disease face many unique difficulties living with vision loss. These can include difficulties with school and employment, and mental health issues including anxiety, depression and isolation.
Many people need to be involved in helping support these young people including low vision clinics, teachers, counsellors, family, and support workers. However, support services can be disjointed and many of those who need it may not know of all the support available.
What are they doing?
The researchers are aiming to work with teenagers and young people with macular disease to create a support package that includes all areas of support they may require. Once this support package is developed, they will test it on newly diagnosed patients to evaluate whether it can improve the quality of life and mental health of young people.
How can this help?
If successful, this project could help shape support services for teenagers and young people. By better understanding their needs, we may be able to identify areas of support that need improvement or increased funding.