Using technology to aid functional vision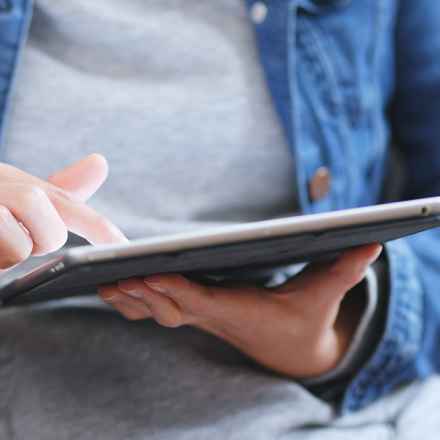 Prof Paul McGraw, University of Nottingham - £167,082
Researchers are aiming to create an app to aid people with macular disease who rely on smartphones and tablets to read and see images. By changing how images are seen, reading speed, facial recognition and fine detail can be improved.
What is the problem?
People with macular disease often lose some or most of their central vision, due to the deterioration of their macula. To compensate for the loss in central vision, using the remaining peripheral (side) vision is recommended. This is called eccentric viewing. Some people also use technology like apps, tablets and smart phones to help, although many still have trouble.
What are they doing?
Professor McGraw and the team at University of Nottingham are using technology that can edit images and text on smartphones and tablets. These changes can make it easier to read test and recognise faces using peripheral vision. The technology called contrast polarity reversal (CPR) has been tested in healthy volunteers. This research will test whether it can help those with macular disease.
How can this help?
Many people with vision loss caused by macular disease have difficulties using technology due to their poor central vision. The result of this project could lead to apps being available on smart phones, so they can use their technology more effectively.