A virtual visually impaired rehabilitation assistant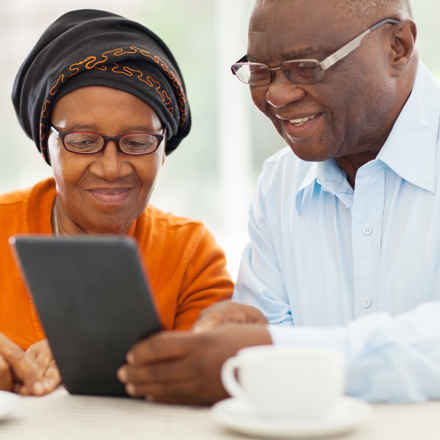 Prof Chris Dickinson, University of Manchester - £81,449
Many people with sight loss or macular disease require extra support from eye clinics, charities and low vision services. However, often those who need it most are not aware of the resources available. Professor Dickinson at University of Manchester is looking to create a chat-bot assistant to help answer these questions and sign post patients to useful resources.
What is the problem?
When people with macular disease start losing their central vision it can have a serious impact on their ability to do their day-to-day tasks and affect their mental wellbeing. There are many services available to those with visual impairment. However, these are not always promoted or discussed with patients. By creating a virtual assistant, Professor Dickinson hopes that all those with visual impairments will be able to access the help they need.
What are they doing?
The researchers will be working with people with visual impairments, clinicians, eye clinic liaison officers (ECLOs) and experts in assistive technology. People with visual impairments will be heavily involved in determining the role and function of the assistant, as well as shaping the questions and answers the assistant will provide.
How can this help?
The more support that can be provided to those with vision loss, the better. Coming to terms with vision loss and the challenges, both mentally and physically, can be very difficult. We at the Macular Society are heavily involved in ensuring we can support and help people accept their vision loss and adapt to the way they see. Although not all those with macular conditions know where to look. This is why the virtual assistant may be so useful.