New telephone support group to support people living in Wales
Posted: Monday 30 January 2023 at 00:00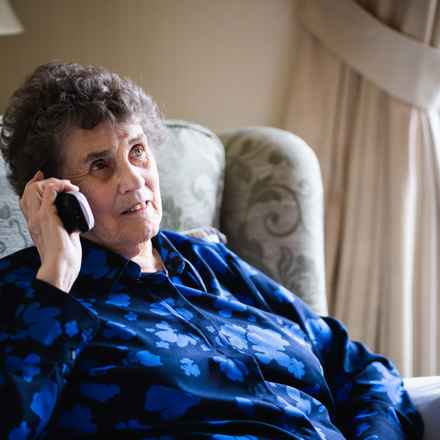 A new telephone support group to help reduce loneliness and isolation among people living with sight loss across Wales has been set up.
The new groups, which will be available for both English and Welsh speakers, will meet by phone every week, for people unable to attend face-to-face support groups which are run in towns and cities across the country.
In just an hour, the telephone support group meetings offer information, encouragement and friendship to people affected by macular disease and other sight loss conditions across Wales. 
Adele Francis, senior regional manager for south Wales, said: "I'm really proud and excited with the launch of these new telephone support groups. I know from experience of our other support groups in the country that people who have been diagnosed with a sight loss condition do rely on them for support from others who are going through similar to them.
"We know the peer support can be so helpful and our groups can really help people increase in confidence and become more independent."
The new telephone support groups will meet at the following times:
First Wednesday of the month, between 11am-12pm. English speaking
Second Wednesday of the month, between 2-3pm. Welsh speaking
Third Wednesday of the month, between 2–3pm. English speaking
Fourth Wednesday of the month, 11am-12pm. English speaking
To join these calls, which are charged at your local rate, please contact Adele on 07494468007 or email Adele.Francis@Macularsociety.org
Alternatively, you can search for your nearest support group should you want to meet others with a sight loss condition in person.
Our services in Wales including this new telephone support group are generously funded by The National Lottery Community Fund.