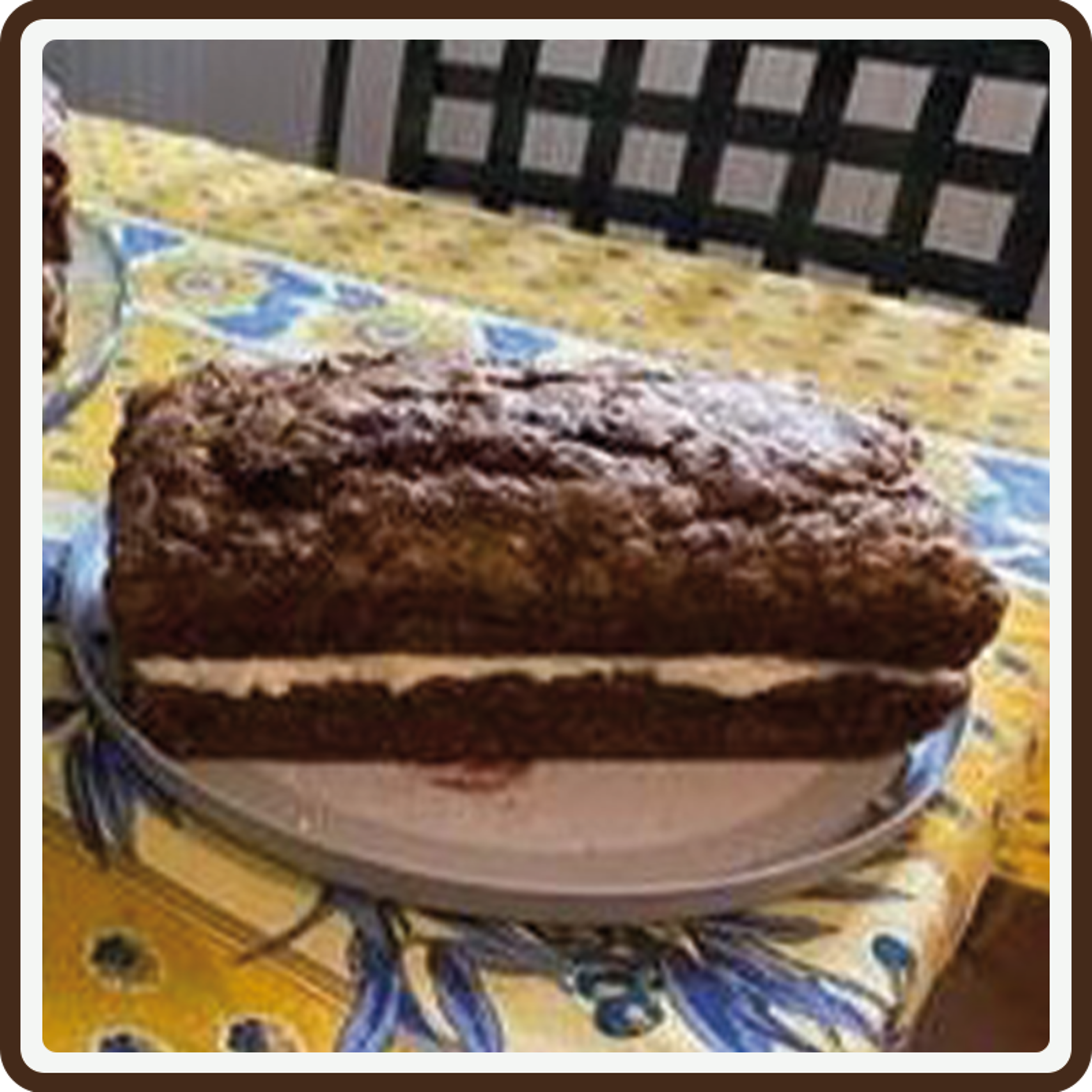 Julie's courgette and lemon cake
Healthy and yummy – what more could you ask for?
Ingredients
480g granulated sugar
240g sunflower oil
720g cups self-raising flour
2 teaspoons ground cinnamon
1 teaspoon bicarbonate of soda
1 teaspoon ground cloves
3 eggs, beaten
2 teaspoons vanilla essence
240g pecans or walnuts, roughly chopped
960g courgette, grated
For filling/topping
125g butter or vegetable spread
250g icing sugar
Grated zest and juice of 1 lemon (or bottled lemon juice will do)
Method
Mix sugar and oil then add eggs and vanilla essence.
Mix flour with bicarb and spices and beat into egg mixture to form a stiff dough.
Gently stir in nuts and courgettes.
Pour mix into prepared tins (1 x 2lb, 2 x 1lb, or round tins).
Bake at gas 4 or 180 degrees for about 50 minutes, depending on tin sizes.
When cool, make lemon filling by mixing spread, icing sugar and lemon juice to taste. Fill or top cake(s) scattering a bit of lemon zest over if you wish. Keeps and freezes well.
Have you got your own baking recipe you'd like to share?
Please share your recipes with us by emailing community@macularsociety.org and don't forget to include some lovely photos!

Get the latest news and advice from the Macular Society
To hear about life-changing research, treatments and tips for living with sight loss, subscribe to our monthly enewsletter today. Together we can Beat Macular Disease.
Sign up to our free email newsletter