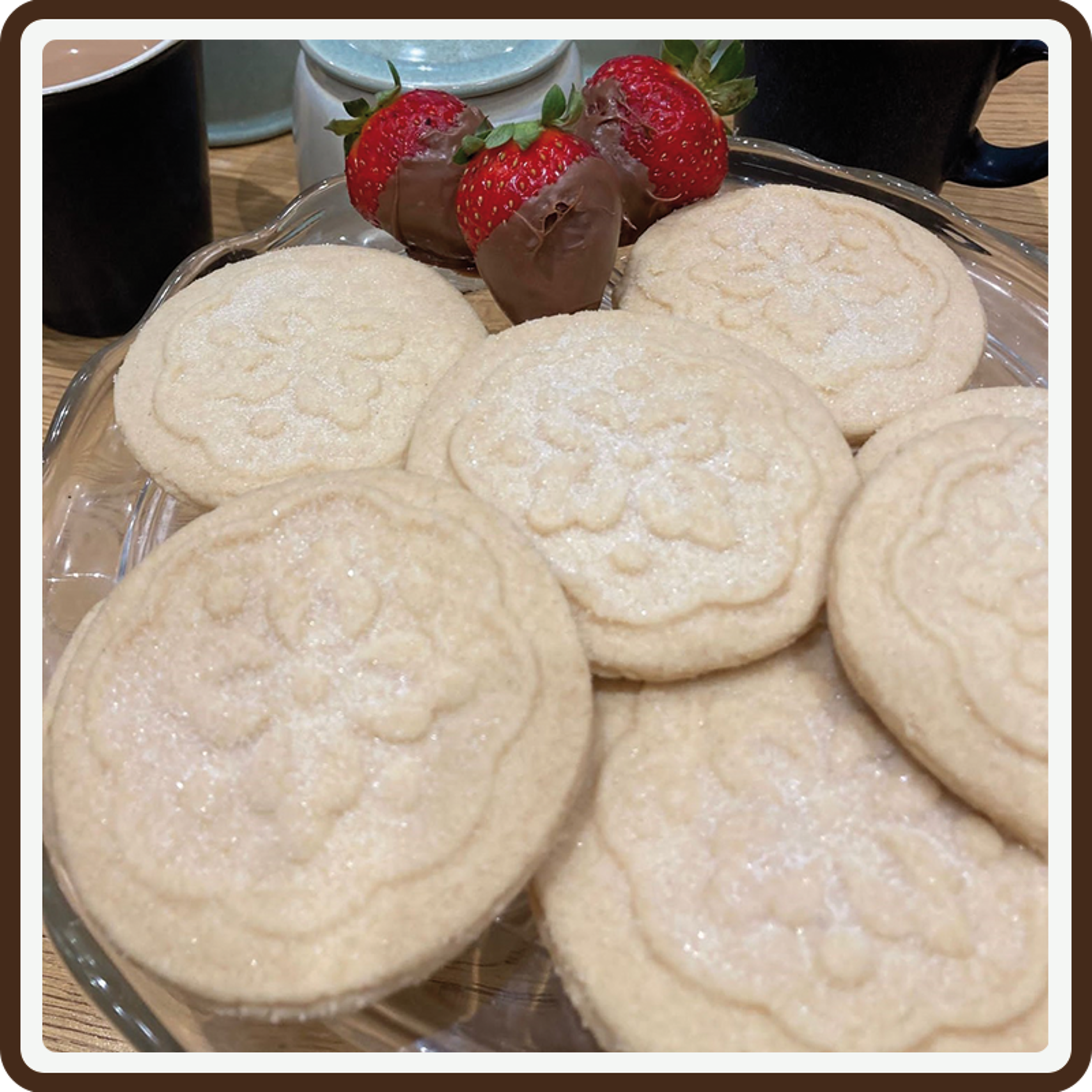 Debbie's shortbread biscuits
Three ingredients make these simple but delicious.
Ingredients
340g plain flour
250g butter (room temperature)
115g caster sugar (plus a little to dust finished biscuits)
Method
Preheat oven to 125ºc and line a baking tray with greaseproof paper.
Mix the flour and sugar in a bowl.
Add the butter in small cubes and rub in using your fingertips until a soft dough is formed.
Lightly dust work surface and rolling pin with flour. Roll the dough to desired thickness (approx. 1cm).
Cut the dough into individual biscuits and prick with a fork or use a cookie stamp to decorate. You may not have a fancy stamper like Debbie, so feel free to use any shape or size.
Space on the prepared baking tray and cook for approx. 40 minutes (or less if biscuits are small).
When cooked, lightly dust with sugar, leave to cool and enjoy!
Makes approx. 16 biscuits.
Have you got your own baking recipe you'd like to share?
Please share your recipes with us by emailing community@macularsociety.org and don't forget to include some lovely photos!

Get the latest news and advice from the Macular Society
To hear about life-changing research, treatments and tips for living with sight loss, subscribe to our monthly enewsletter today. Together we can Beat Macular Disease.
Sign up to our free email newsletter