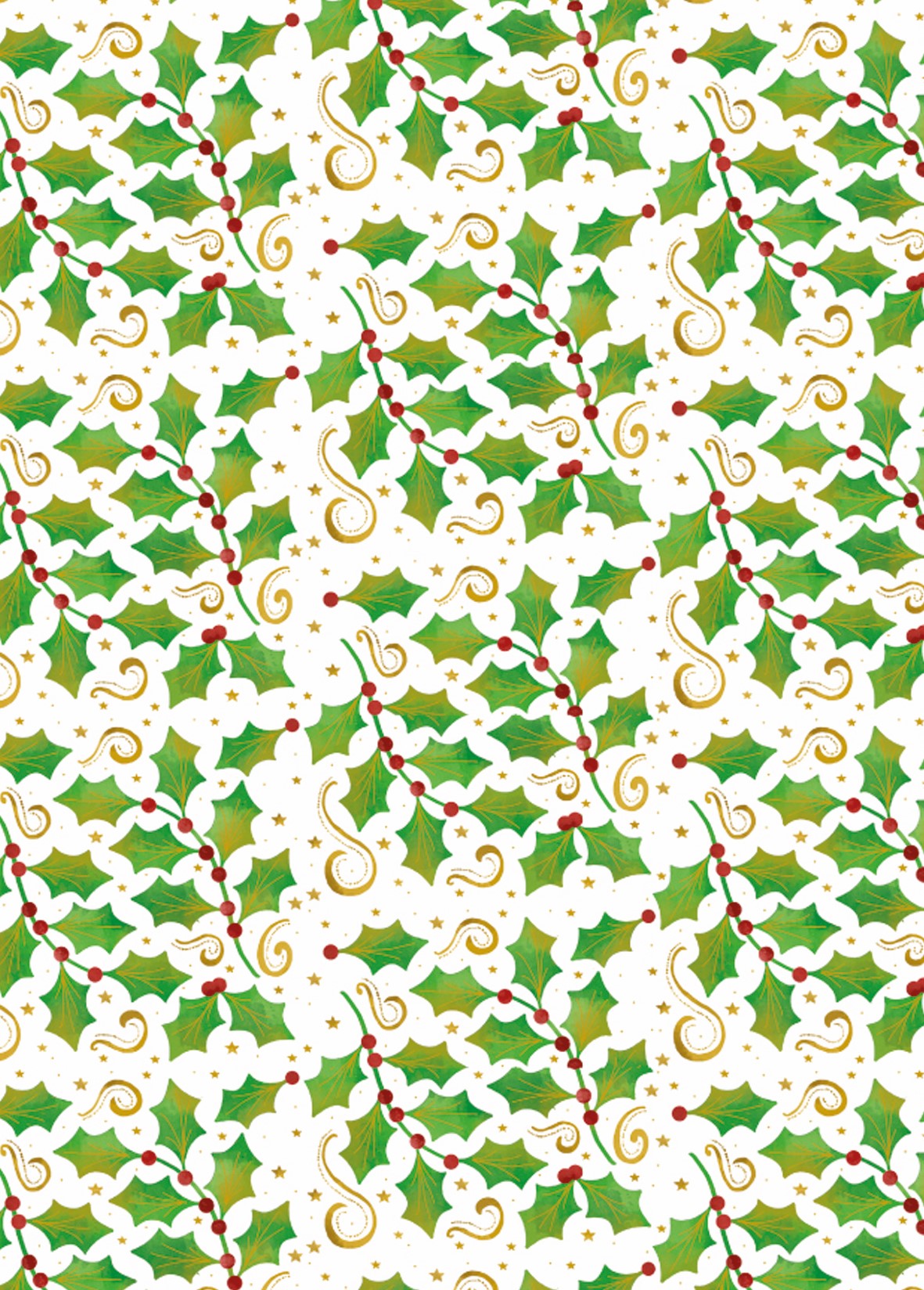 Holly and ivy gift wrap set
Add a touch of elegance under the tree with co-ordinating gift wrap and tag!
In a traditional holly and ivy design, this set comprises four sheets of wrapping paper with four tags. Each sheet measures 19 1/2 x 27 1/2 inches (500 x 700mm).
£2.00
Availability: 319 in Stock
Important note: unfortunately, we are unable to ship to overseas addresses, due to a change in VAT regulations.