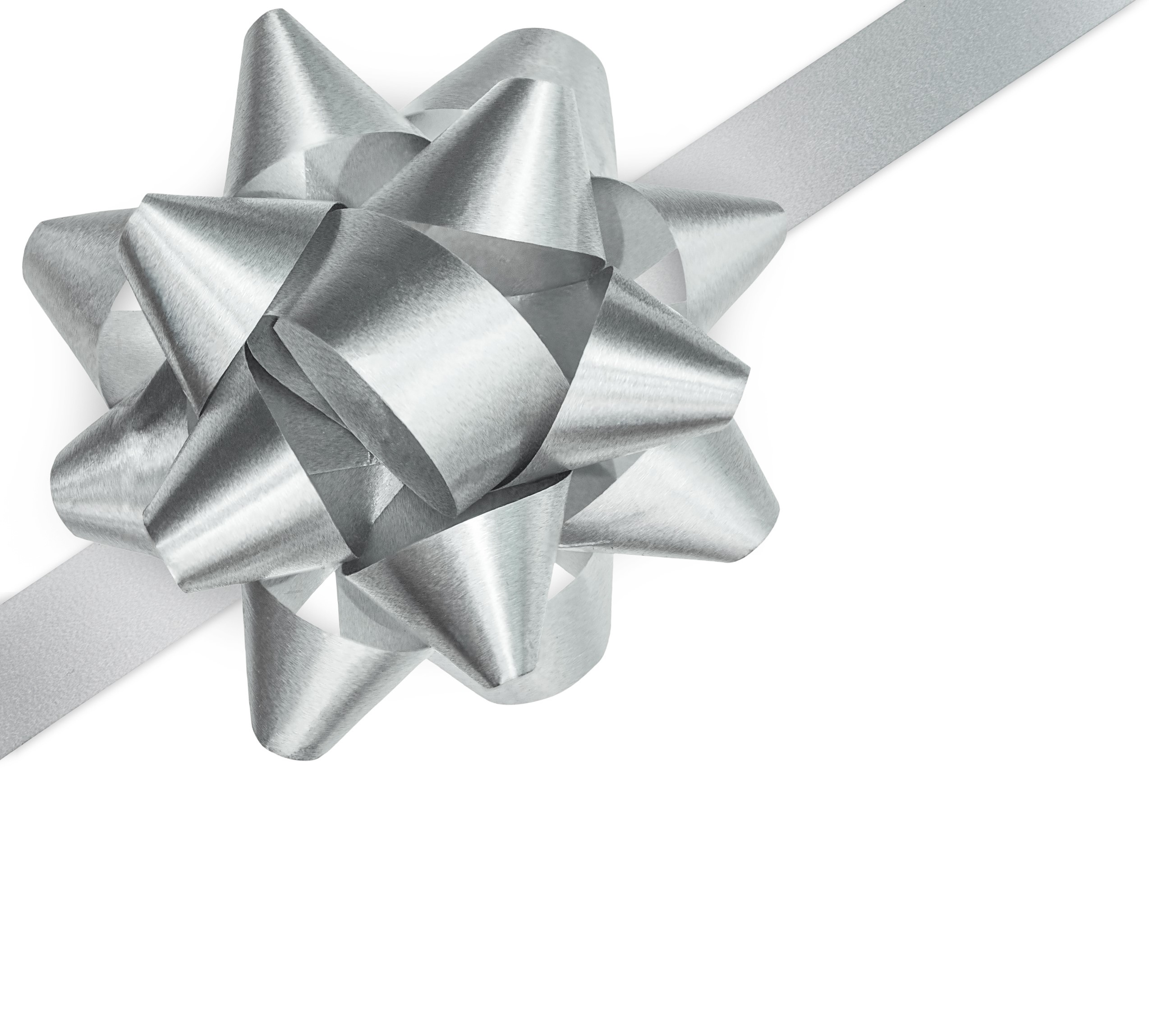 Silver gift bows and ribbons set
Add the finishing touch to your gifts with a silver bow and ribbon!
This bumper set contains five large silver bows, four silver mini-bows and four reels of silver curling ribbon.
£1.50
Availability: 222 in Stock
Important note: unfortunately, we are unable to ship to overseas addresses, due to a change in VAT regulations.