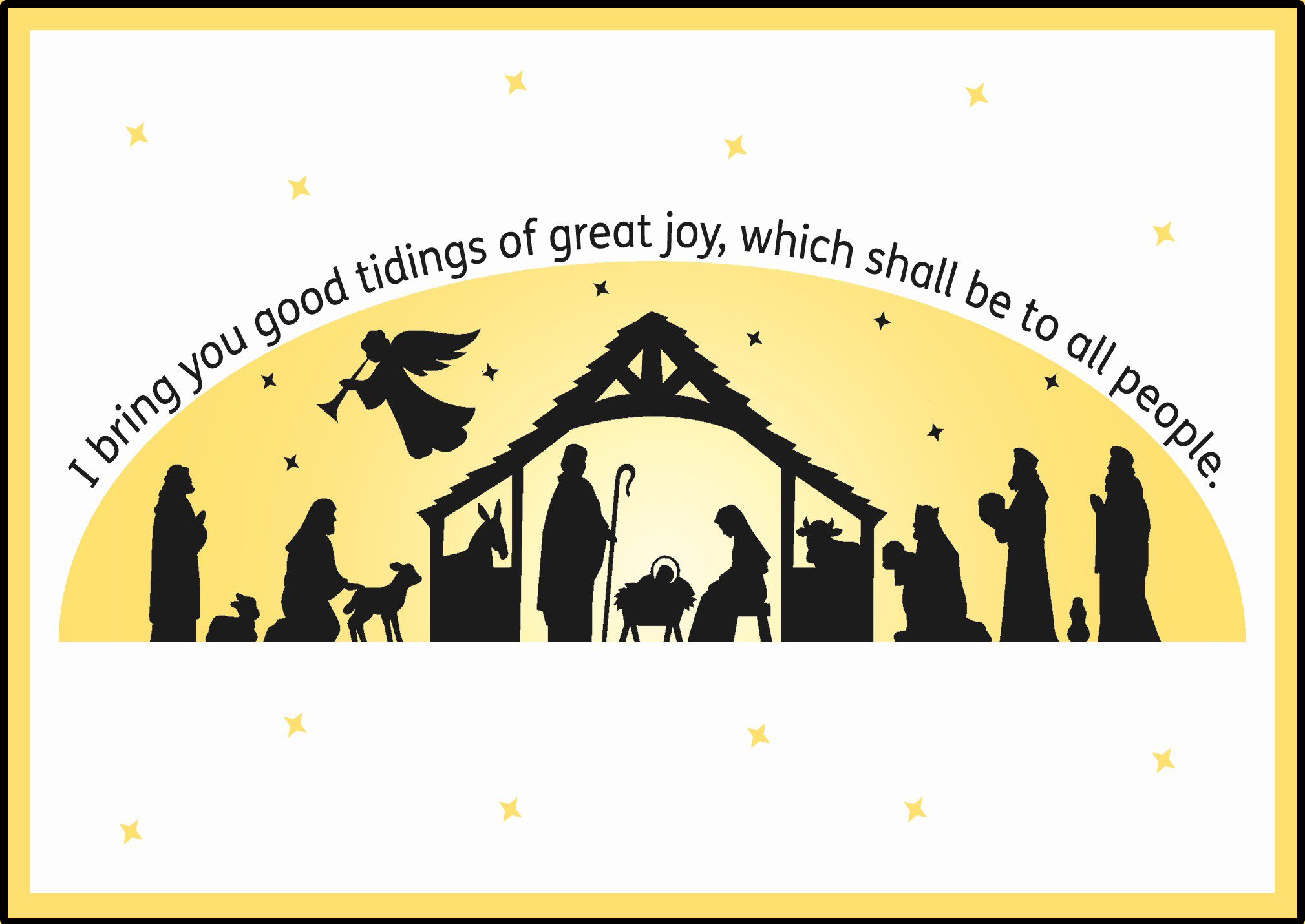 Tidings of Great Joy - pack of 10
A silhouetted scene of baby Jesus, Mary and Joseph and their visitors in the manger with the wording on the front: I bring you good tidings of great joy, which shall be to all people.
• Pack includes 10 cards and envelopes
• 6 3/4 inches x 4 3/4 inches (171 x 121mm)
• Greeting inside: May you know Joy and Peace this Christmas and in the coming year.
NOW HALF PRICE!
£2.50
Availability: 179 in Stock
Important note: unfortunately, we are unable to ship to overseas addresses, due to a change in VAT regulations.