Quick recipe for eye health
This chicken, kale and ginger stir fry is nutritious, colourful and delicious – and it only takes 20 minutes to prepare. If you know someone else who'd enjoy it, please pass it on using the buttons below!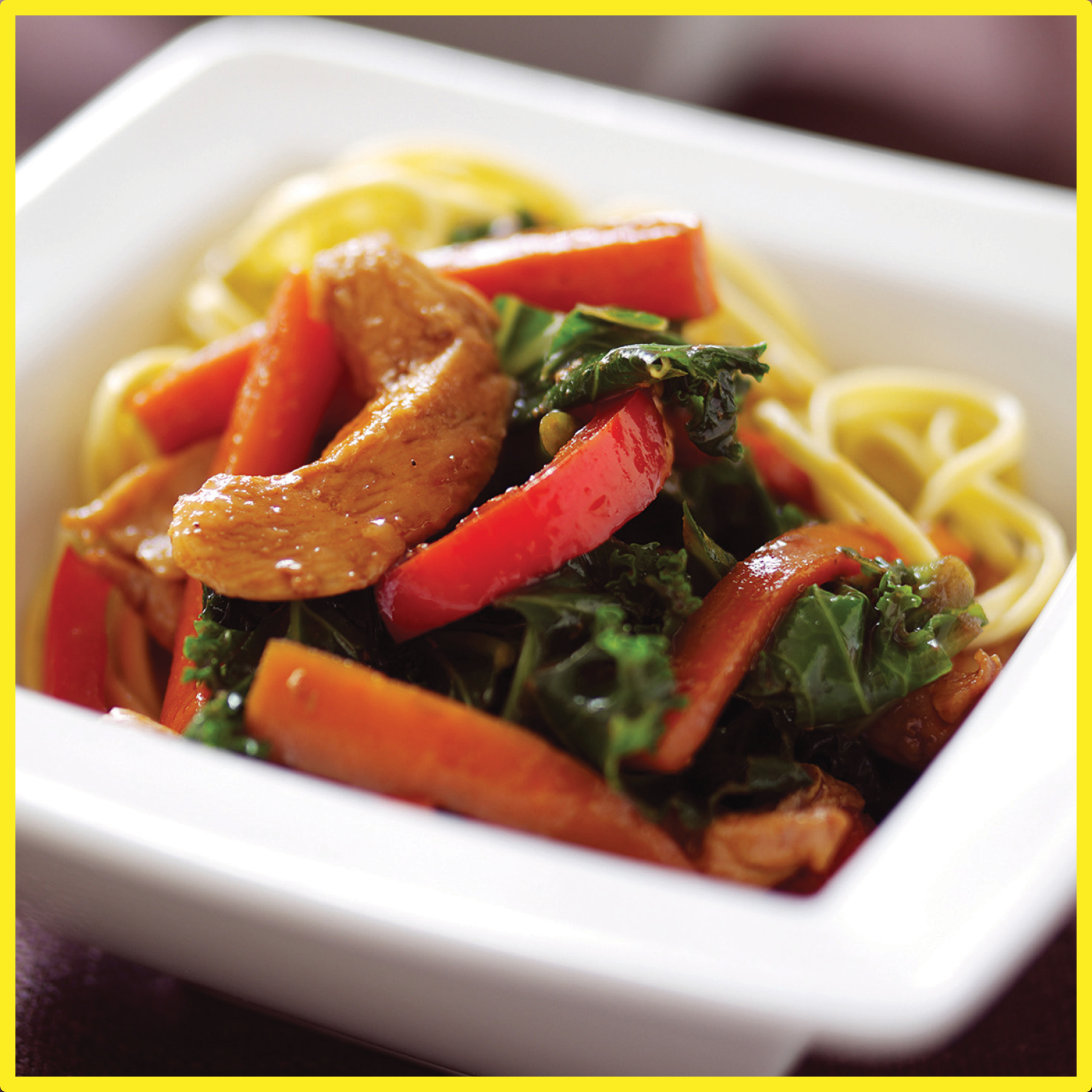 Ingredients:
200g bag prepared kale
1 tbsp oil 
500g chicken breast, sliced (or meat-free alternative)
2cm root ginger, grated
1 carrot, cut into matchsticks (120g)
1 red pepper, sliced (180g)
2 tbsp hoisin sauce
2 tbsp soy sauce
Method:
Cook the kale in boiling water for 5 minutes then drain.
Meanwhile, heat the oil in a large frying pan or wok and fry the chicken for 5 minutes.
Add the ginger, carrot and pepper and fry for 3 minutes.
Add the kale, hoisin and soy with 2 tbsp water and stir fry for 2-3 minutes or until the chicken is thoroughly cooked.
Serve with freshly cooked noodles.
Serves 4.
Too good to keep to yourself? Share this recipe with friends on Facebook or Twitter below.
Read Next:
Nutrition
Estimated reading time: 3 mins

Get the latest news and advice from the Macular Society
To hear about life-changing research, treatments and tips for living with sight loss, subscribe to our monthly enewsletter today. Together we can Beat Macular Disease.
Sign up to our free email newsletter