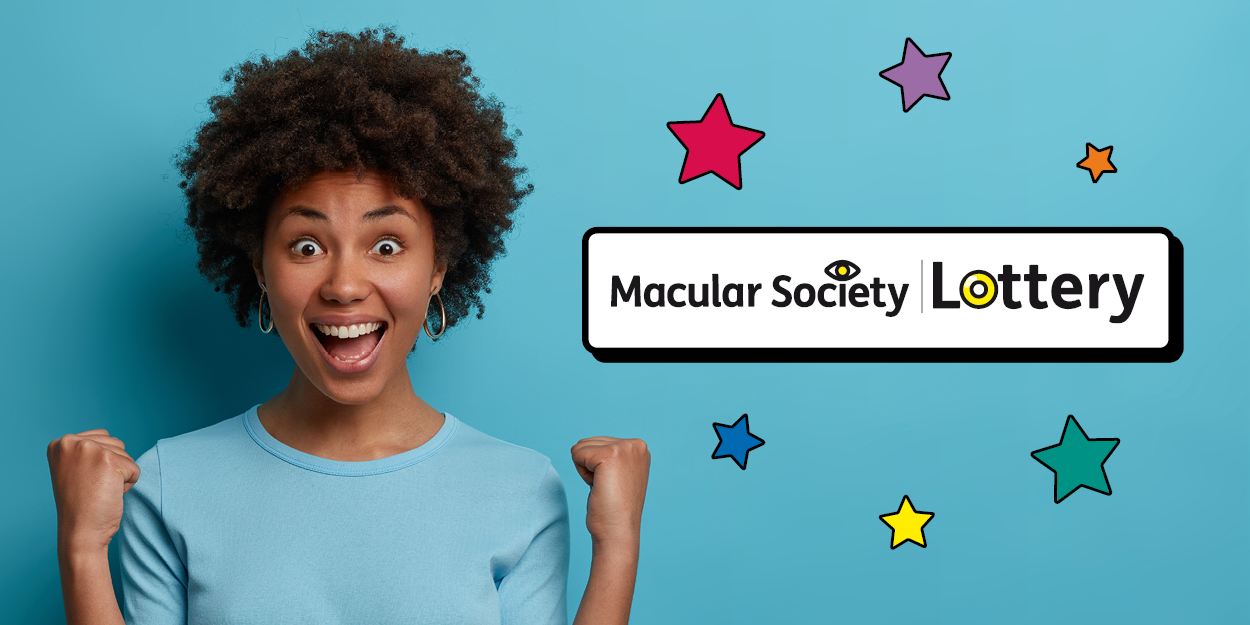 Play our weekly lottery now for your chance to win £1,000 every single week!
Play for just £1 a week, and every Friday you'll be in with a chance to win one of 100 prizes – a first prize of £1,000, five prizes of £25 and 94 runner-up prizes of £5. Prizes are guaranteed so 100 lucky players will win every week! It's easy to enter and every entry you buy will bring us closer to Beating Macular Disease. So to be in with a chance, sign up and play today!
By playing our weekly lottery, you're funding more research to find a cure for macular disease, and supporting people living with it today. We can't do it without you.
How to play
Choose how many entries you would like to play each week. It costs just £1 a week to enter, or £2 to double your chances of winning.

1 entry per week = £4.34 per month

2 entries per week = £8.68 per month

We'll send you your lucky number in the post

If you win, we will automatically pay any winnings directly to your bank account and send you a letter to tell you the good news!
What you can win
First prize: £1,000
Second prizes: five prizes of £25
Runner up prizes: 94 prizes of £5
Lottery information
Lottery Information July 2023
(PDF 1.2MB)
No downloads currently available.

Get the latest news and advice from the Macular Society
To hear about life-changing research, treatments and tips for living with sight loss, subscribe to our monthly enewsletter today. Together we can Beat Macular Disease.
Sign up to our free email newsletter