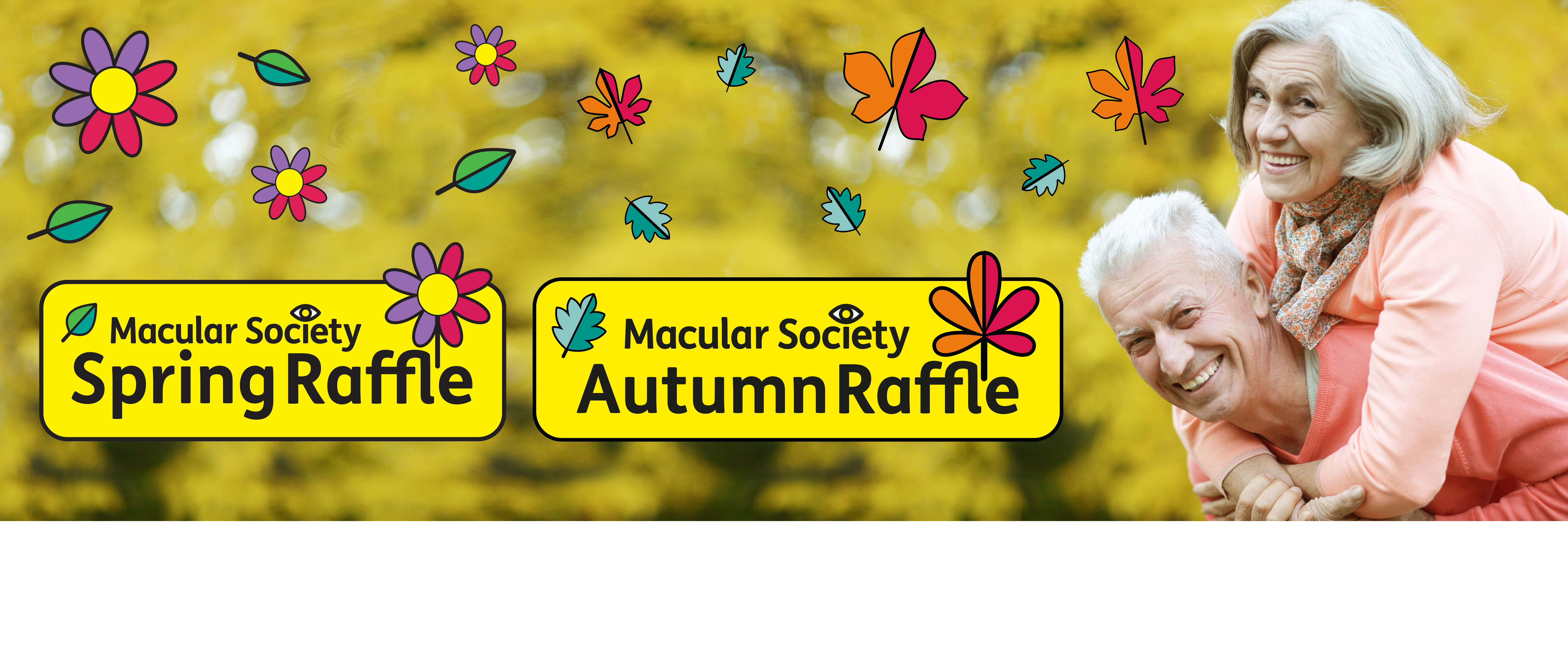 Join our raffle for your chance to win up to £7,000!
Our raffle runs twice a year; in the spring and in the autumn. It's a great way to support the Macular Society. Thank you to all our wonderful raffle players.
Raffle tickets are just £1 each and there are 53 cash prizes to be won. By playing our raffle, you'll be in with a chance of winning £7,000, or one of our other cash prizes from £10 to £500. Visit raffleplayer.com/macularsociety to see what you could win in the current raffle.
By joining our raffle, you are helping to Beat Macular Disease. Money raised from our raffle funds more research to find a cure, and helps support those diagnosed with macular disease. We can't do it without you, so thank you – and good luck in the next draw!
How to join
When our raffle is open, simply visit raffleplayer.com/macularsociety to buy tickets. Choose how many you'd like to buy and join online. That's it! If you win, we will contact you and send you the prize.
Remember, every ticket you buys funds more vital research to find a cure for macular disease, and helps people living with it today.
Downloads

Raffle information and winners
(PDF 430.5KB)
Raffle policies
(PDF 2MB)
No downloads currently available.