Create a lasting tribute
"Having a Vision of Hope tribute for Mum has proved to be a double benefit. Not only has it enabled me to donate regularly to the Macular Society, but it also keeps alive her memory outside the family in a way she would have wanted, by helping to fund research into macular disease."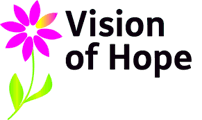 A Vision of Hope tribute is a unique and special place to celebrate the life of someone you love. Creating your page – with your chosen words and photos - can be comforting at a sad time. A tribute page is a wonderful way of reflecting on the happy times you shared, and inviting family and friends to join in with their own precious memories too.
If your loved one was a member or supporter of the Macular Society, we will be forever grateful to them. Every donation made on their page will help their memory live on, to benefit others living with macular disease through expert advice and support, and to fund the world-class research which will one day find a cure.
Sheila's story
Sheila's tribute to her mum Minnie began with a funeral collection and Sheila's own donations in memory. Sharp-witted, intelligent, and a talented singer, Minnie found her many interests hard to maintain after developing age-related macular degeneration. Reading, golf and doing the crossword became too difficult. The most devastating thing was not being able to recognise her loved ones' faces. "Macular disease really messed up her life," says Sheila. Minnie's fund continues to grow as Sheila fundraises through giving themed talks on RMS Titanic to clubs and community groups.
You can create a tribute page before your loved one's funeral, provide a link to it in the Order of Service and send it to those unable to attend in person. If you choose to set up the page later, we'll help you add funeral gifts to it if you wish.  
As the years pass, you can use your loved one's page to remember them on special family occasions, anniversaries or birthdays. You can add more photos, thoughts and music, and of course donate in their memory, whenever you wish.
When the time is right, you or your family might like to raise funds to keep the tribute growing. If any of you decide to take on a personal or sporting challenge, for example, an existing JustGiving page can be linked to your tribute.
A page is yours to use however feels right for you and your family, and for however long you wish, to honour the life of the person you loved.
How to create a tribute
Setting up your tribute is really simple. Just fill in the form below.
Can we help?
If you need help or would like us to set up the tribute for you, call Corinne, Jackie or Debbie on 01264 322 410 or email inmemory@macularsociety.org
Search for an existing Tribute fund
Downloads
Giving in memory tribute fund flyer
(PDF 1.8MB)
How to create a Muchloved tribute page
(PDF 740.8KB)
No downloads currently available.